If you are looking for a free YouTube video downloader, you have come to the right place. Maybe you want to download your favorite music video, or maybe a movie from YouTube so you can watch it on your iPad or home theater system without having to wait for a video to buffer. Whatever the case may be, there are many different tools out there that cater to this type of functionality.
We've prepared a list of the best YouTube video download software and platforms. These tools allow you to download your favorite YouTube videos in MP4 form and save them to your computer.
Why download YouTube videos?
There are a few reasons why you would want to download YouTube videos, including but not limited to:
Permanent record: YouTube videos are only available to the extent that the creator allows them to remain public on the YouTube platform. If there is a particular video that you'd like to have access to for an indefinite time period, regardless of its availability online, downloading the video and saving it to your hard drive is a plausible solution.
Offline portability: YouTube videos today substitute TV shows, movies, and documentaries, so it's only fitting that many people would wish to watch YouTube on the go. In particular, when traveling with limited access to the internet, downloading YouTube videos in advance can be particularly helpful.
Regardless of the reason, we'll share our top picks for doing so.
Is downloading YouTube videos legal?
YouTube's Terms of Service indicate that you may not download videos unless it is your own video, you have permission from the copyright holder, or it is public domain property. As a general rule, downloading videos for your own personal enjoyment is acceptable. Do not use these tools to download and distribute YouTube videos. Use the following download tools at your own risk.
YouTube Downloader Software
Operating Systems: macOS, Windows, Linux
4K Video Downloader is one of the best downloader tools we've encountered. It has numerous features:
Extract YouTube subtitles
Download videos in 4K quality
Save full playlists and channels
Downloading is simple, requiring just copying and pasting the link from your browser and into the application. This tool is available in a free version and paid versions. The free version should suffice for the average user and includes 30 video downloads per day. The paid versions offer unlimited downloads, premium HQ audio, and automatic YouTube subscription downloads.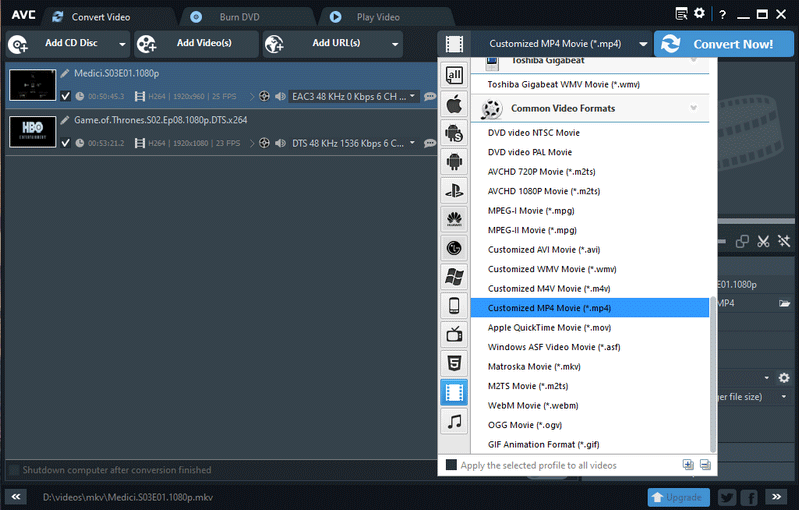 Operating Systems: macOS, Windows
Any Video Converter goes beyond just a YouTube downloader, but also allows you to effortlessly convert any video files to any format output. The software allows you to download videos from more than 100 websites, including YouTube, Facebook and Vimeo. The free version of the software should suffice for the average user.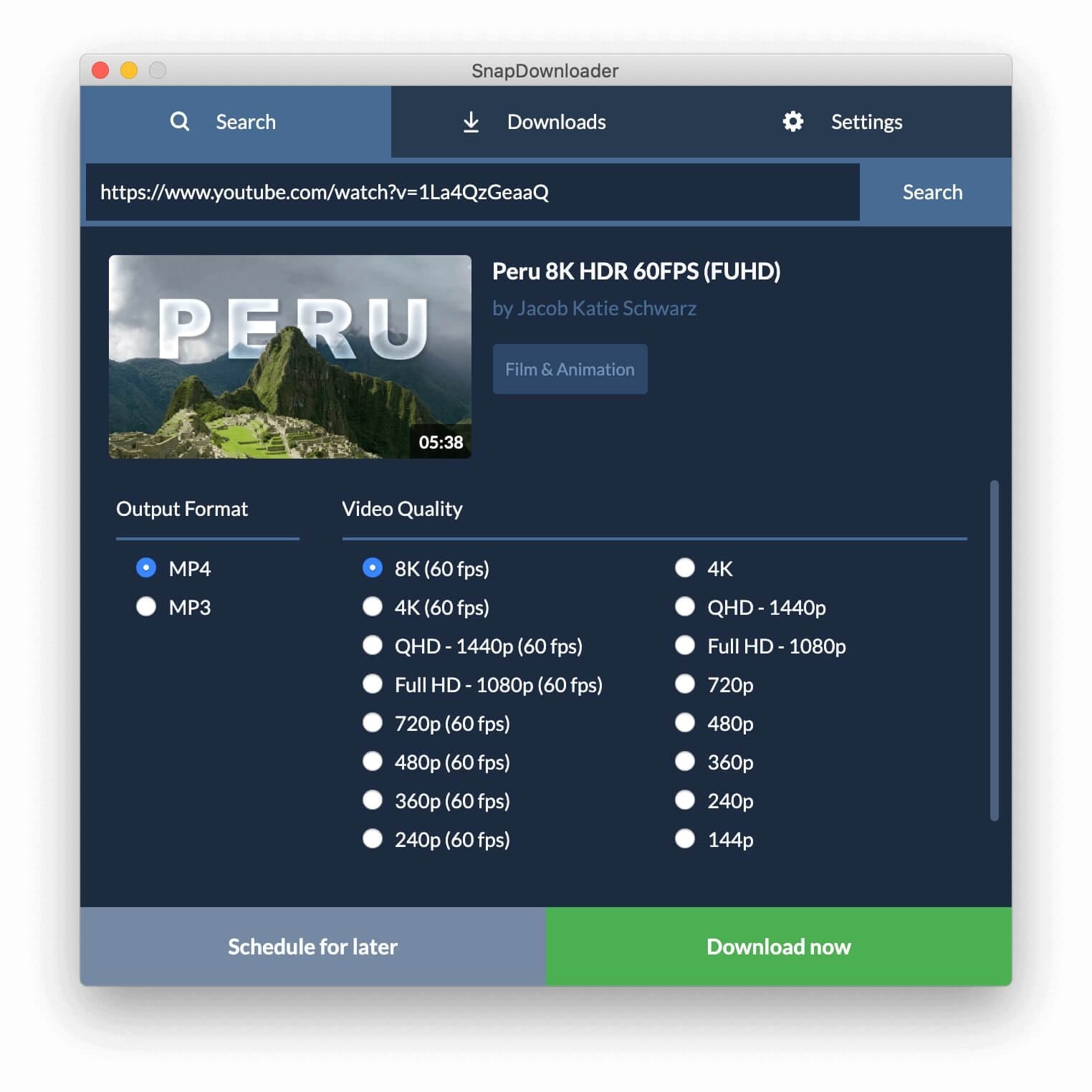 Operating Systems: macOS, Windows
SnapDownloader is a great downloader tool, with various features packed in, including:
Download videos in 8K quality
Download YouTube playlists and channels
900+ websites supported
Download multiple videos at once
Download VR videos (360 degrees)
The tool gives you a 24 hour free trial period, but is a paid tool thereafter. It's great if you need to download a bunch of videos in a 24 hour period, prior to going on a trip for example.
Operating Systems: N/A – Online platform
Y2Mate is the only online platform we've listed here. We normally prefer to suggest software as they provide the greatest flexibility, however, some key features of Y2Mate make it a great choice for a quick download:
Unlimited downloads
Registration not required
No download of software required
Simply search or paste the link of the video you need, click "start", and then download the video quality you need.
Operating Systems: macOS, Windows, Android
DVDVideoSoft's Free YouTube Download software is a great tool for easy video downloads. With notable features such as:
Download videos in bulk
Download quality up to 8K
Perform conversion to MP4, AVI, and MP3
This software should tick off most of the boxes for the average user. It's completely free.